Every day more and more individuals choose to get home health care services as an alternative to being admitted to hospital or a health care facility. There are a lot of advantages you can gain when you choose Dynamic Healthcare Services, Inc.
Here are some of the benefits of home health care: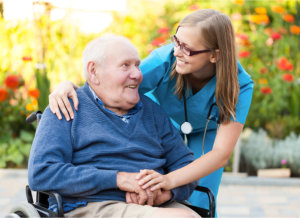 Cost-effective health care plan
Individualized services from health care professionals
Improvement of physical and mental health
Improve your level of independence
Recover in an environment where you feel safe and comfortable
High-quality services provided in the privacy of your home
Who qualifies for home health care services?
Individuals needing assistance with personal care or daily living activities
Physically and cognitively impaired
Adults needing assistance to function independently
Socially isolated
Non-Discriminatory Policy
Dynamic Healthcare Services, Inc. prohibits discrepancy in service provision of home health care to patients. With complying practice of Title VI of the Civil Rights Act of 1964, Section 504 of the Rehabilitation Act of 1973 and the Age Discrimination Act of 1975, the agency ensures that all eligible patients shall receive services due without unlawful discrimination against age, gender, color, religion, national origin, disability, race, sexual orientation, ethnic background or citizenship.