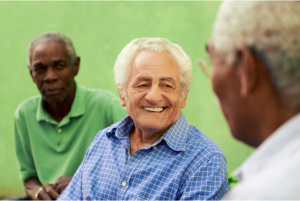 Dynamic Healthcare Services, Inc. is a home health care agency, proudly serving the residents of our state. It has been our goal to give effective services to those who need assistance in accomplishing daily living activities.
Our agency is always looking after our patient's well-being, this is why we only employ the most competent individuals to attend to your loved ones. As part of our pre-employment process, the applicants were subjected to a series of tests that include background check, medical tests, reference checks, and competency test.
Dynamic Healthcare Services, Inc. has been a trusted name when it comes to providing the services that our patients deserve. We deliver what we promise and this is an oath that we never break, which is why our patients only have positive words to describe our services.
Our Mission
Our mission is to provide our patients with a comprehensive home health services that focuses on their immediate recovery by using the best practices and the latest treatments to achieve the desired results.
Non-Discriminatory Policy
Dynamic Healthcare Services, Inc. prohibits discrepancy in service provision of home health care to patients. With complying practice of Title VI of the Civil Rights Act of 1964, Section 504 of the Rehabilitation Act of 1973 and the Age Discrimination Act of 1975, the agency ensures that all eligible patients shall receive services due without unlawful discrimination against age, gender, color, religion, national origin, disability, race, sexual orientation, ethnic background or citizenship.